Pacific Island Group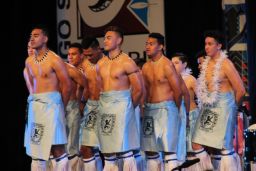 The Pacific Island group has recently been resurrected due to the enthusiasm of its leaders, Rapture Faalavelave and Malachi Ngatae.
The boys meet on Wednesday lunchtimes and then attend practices for Polyfest on Thursdays after school and on Saturdays.
The aim of the group is to encourage friendship and promote Pacific Island Culture around the school. They also aim to learn a variety of Pasifika songs/dances to perform at Polyfest.